Salonvert
Wednesday 23rd and Thuesday 24th of September 2020 Distributors day : Tuesday 22nd of September 2020
Château de Baville 91530 Saint-Chéron near Paris
Salonvert Sud-Ouest : September 18th and 19th 2019 at Saucats (33), near Bordeaux
Organized in one the three major French green spaces market, Salonvert takes place every two years in the Parisian region and every four years in the south-west and south-east of France. It is the only French trade fair where it is possible to see and to try products in real working conditions.
Salonvert will be back in Septembre 2020 at the Baville Castle (91), near Paris.
For now, let's meet on September 18th  and 19th  2019 in Saucats, near Bordeaux, for the regional edition of Salonvert.
For this third edition in the south-west, we are pleased to announce you that Salonvert Sud-Ouest and Aquiflor have teamed up and will take place at the same time and on the same venue.
News from Salonvert
Exhibitors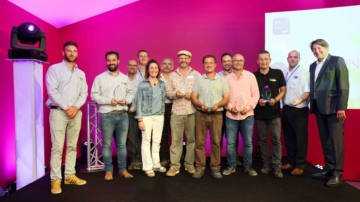 « The 2018 winners of the Record of Innovations »
The award ceremony of the Record of Innovations took place on Wednesday 19th of September 2018. The goal is to reward to best innovation presented on Salonvert 2018. The jury is formed by professional users, who give the prices according...
Visitors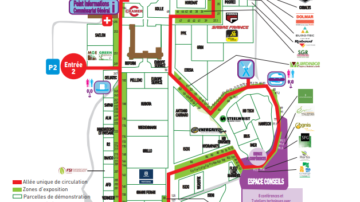 Discover the map of Salonvert 2018
J - 7 before Salonvert 2018! Download the plan of Salonvert to prepare your visit and discover the list of exhibitors in alphabetical order
Photo gallery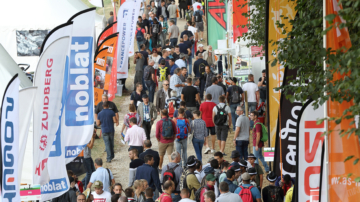 Discover all photos of Salonvert 2018 !
Find photos by clicking here