Salonvert
Wednesday 23rd and Thuesday 24th of September 2020 Distributors day : Tuesday 22nd of September 2020
Château de Baville 91530 Saint-Chéron near Paris
The leading fair for green spaces and landscapes
250 000
m² reserved for handling equipment in real conditions of use
The Prime Minister explained Thursday, May 28, 2020 the modalities related to phase 2 of the deconfinement by evoking the open-air events.
Also, we are pleased to confirm the maintenance of Salonvert on Wednesday September 23 and Thursday September 24, with its distribution from Tuesday September 22.
Rest assured that we will put in place all the sanitary measures necessary to allow our visitors as well as our exhibitors to be able to move around the show safely. Our 25 hectare site, very extensive, facilitates in many ways the implementation of barrier gestures.
More than ever, we look forward to welcoming you to the Parc de Château de Baville next September. Hope you are among our visitors and exhibitors.
Salonvert is a major event for the green spaces and landscape market. More than 250,000 m² of exhibition are made for visitors to handle equipment under real conditions of use, and 2,000 m² are dedicated to landscape showcases.
Salonvert offers the opportunity for visitors to attend conferences and practical workshops based on concrete and current events, for all areas of work in the green spaces and landscape sectors.
It is also a priviledged moment to meet representatives of over 650 green spaces and landscape brands, to talk and learn more from national directors and distributors. Find the exhibitors' 2020 list here.
News from Salonvert
Exhibitors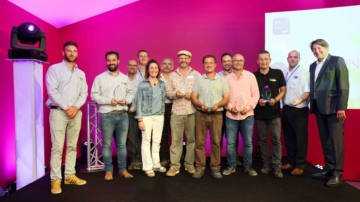 « The 2018 winners of the Record of Innovations »
The award ceremony of the Record of Innovations took place on Wednesday 19th of September 2018. The goal is to reward to best innovation presented on Salonvert 2018. The jury is formed by professional users, who give the prices according...
Photo gallery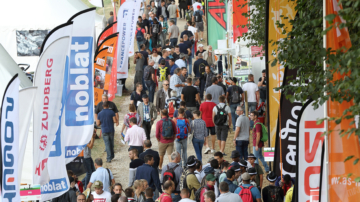 Discover all photos of Salonvert 2018 !
Find photos by clicking here