Salonvert
Wednesday 23rd and Thuesday 24th of September 2020 Distributors day : Tuesday 22nd of September 2020
Château de Baville 91530 Saint-Chéron near Paris
The leading fair for green spaces and landscapes
250 000
m² reserved for handling equipment in real conditions of use
2000
m² of plant showcases
Since last May 28th, the French government authorized the organization of events starting September 1st 2020, with a maximum of 5 000 persons.
On July 27th, the First Minister confirmed this decision, with no limit of people, and a few days later he announced that the limit of 5 000 people was back, until October 31st 2020, unless departmental prefects grant a derogation (for events that host more than 5 000 people).
Regarding Salonvert, nothing has then changed since May 28th 2020. We can organize this event, provided that all sanitary measures are respected. In view of our outdoor concept on more than 20 ha, these sanitary conditions will be met and focused on social distancing. We encourage all visitors to download their badge online, before the event in order to avoid the wait at the entrance, and to benefit from the 50% discount on all pre subscription online (order your badge).
We are expecting many of you to come visit Salonvert
News from Salonvert
Exhibitors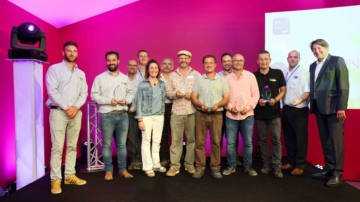 « The 2018 winners of the Record of Innovations »
The award ceremony of the Record of Innovations took place on Wednesday 19th of September 2018. The goal is to reward to best innovation presented on Salonvert 2018. The jury is formed by professional users, who give the prices according...
Photo gallery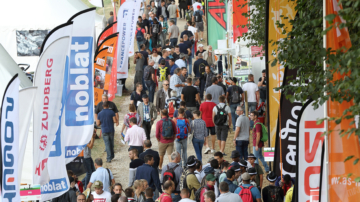 Discover all photos of Salonvert 2018 !
Find photos by clicking here